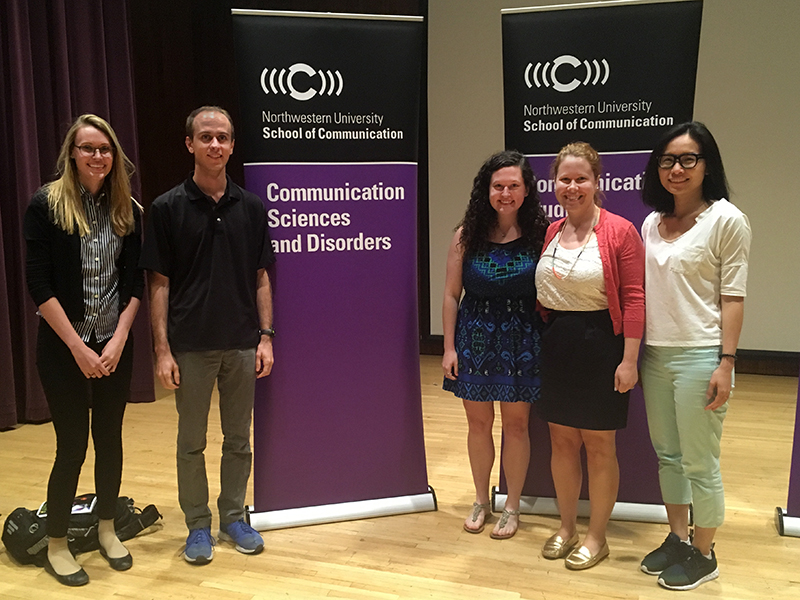 School of Communication Honors Convocation, May 17, 2017 [Pictured: Brittany Manning, Sean McWeeny, Emily Harriott, Dr. Elizabeth Norton, Silvia Lam]
Emily Harriott, a recipient of an Early Research Experience award and Undergraduate Research Grant in the LEARN Lab, has been named the 2017 recipient of the Ralph B. Dennis scholarship. The Dennis scholarship, named after the second dean of the School of Communication recognizes an "exceptional sophomore" across all departments of the school. Emily was also honored with the Departmental Excellence Award. Congratulations on these well-deserved honors, Emily!
Shelby Isaacs, a junior in the LEARN Lab, was inducted into Lambda Pi Eta, the national honors society for students in the field of communication. Selective to this elite organization is based on academic and extracurricular achievements as well as commitment to the school. Bravo Shelby!